If you want to edit the posts displayed on the slider of the homepage of your WordPress blog, while using the Simple WordPress Theme, then you must follow the steps we posted below.
Go to All Posts page and select the post you want to edit: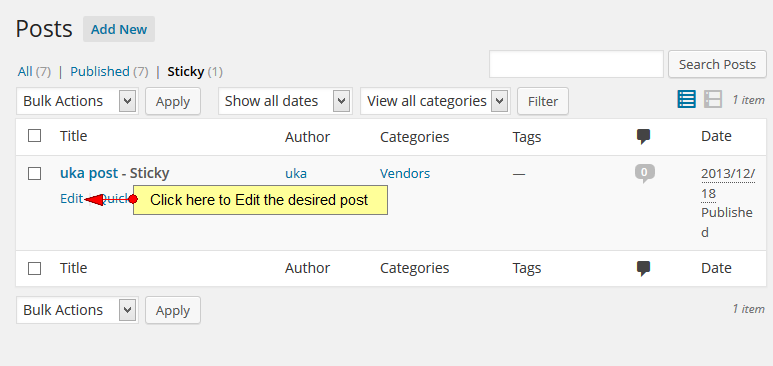 On the Edit post page, you need to stick the post to the front page: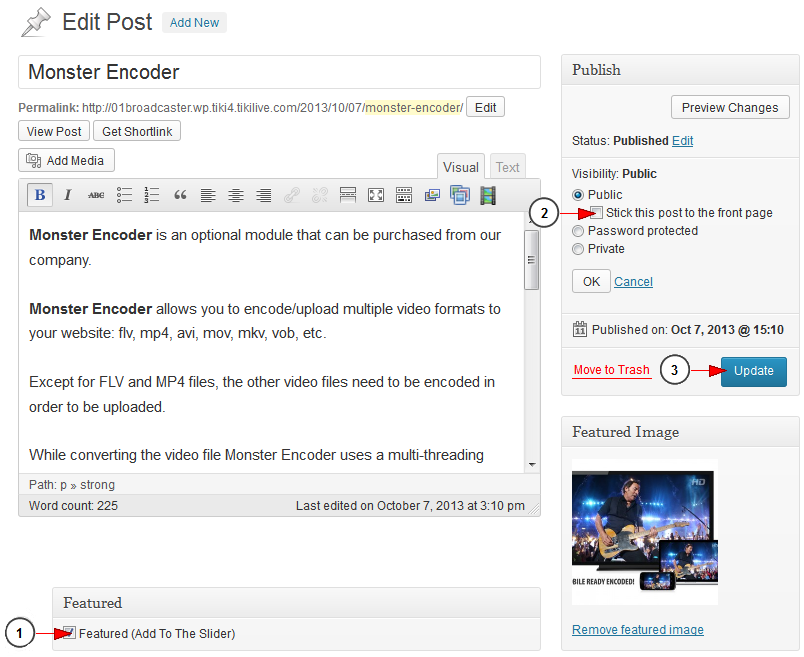 1. Check this box to make the post featured.
2. From Publish tab on Visibility, click on Edit and check "Stick this post to the front page".
3. Click here to update to save the changes.
This is how the post will look on the homepage slider on Simple WordPress Theme: