The recommended Internet Bandwidth requirements:
1. For broadcasting LIVE
500kbit constant upstream for medium quality broadcast
1mbit constant upstream for high quality broadcast
2. For viewing the live broadcast
500kbit/1mbit constant downstream for viewing live broadcast
3. Broadcaster streaming rates
Setting: Resolution, Frame Rate, Bitrate
SD Low: 160×120, 18fps, 200kbps
SD Med: 320×240, 30 fps, 350 kbps
SD High: 640×480, 30 fps, 600 kbps
720P: 1280×720, 30fps, 2500 kbps+
1080P: 1920×1280, 30fps, 5000 kpbs+
Please note that these values apply when user is connected to the USA server (San Jose, CA (US) – Internode; San Jose, CA (US) – SmugMug).
So if you do a bandwidth test from South Africa, user must check his internet upstream and downstream in connection to an USA server for accurate data (San Jose, CA (US) – Internode; San Jose, CA (US) – SmugMug).
You can see how to check the internet connection speed below:
Go to speedtest.net website and click on the settings button:

The settings panel will open and you will to select a server location: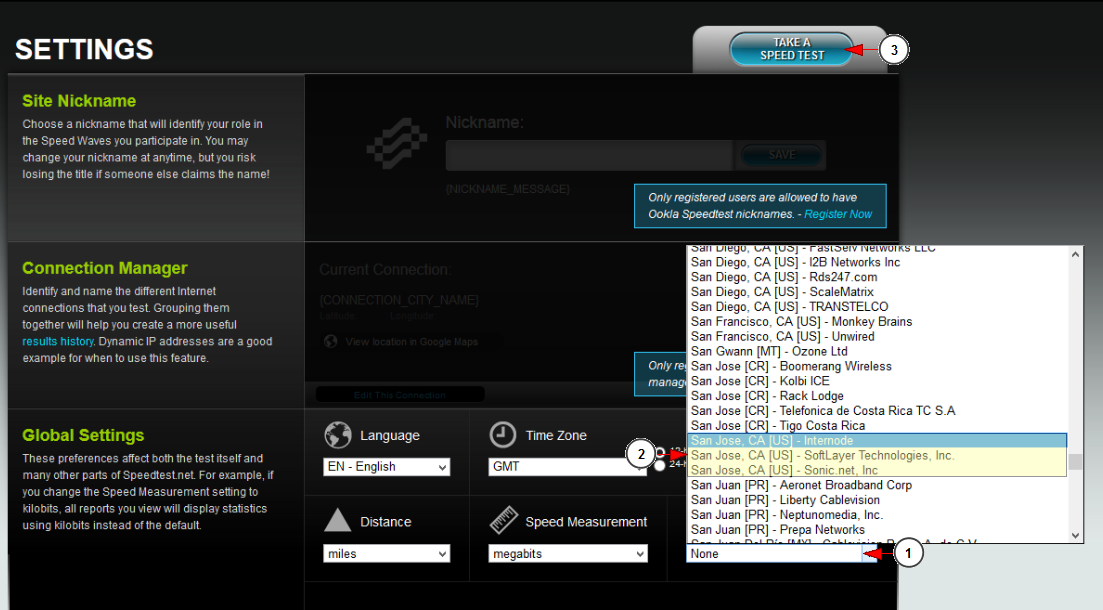 1. Click here to open the drop-down menu with the server list.
2.  From this drop-down menu you will need to select a server.
Note: We recommend to select one of the 3 following servers: San Jose, CA (US) – Internode; San Jose, CA (US) – SoftLayer Technologies or San Jose, CA (US) – Sonic.net  in order to get accurate results.
3. Click here to take the speed test.
The following page will appear and you need to click on the Begin Test button to start testing the internet speed: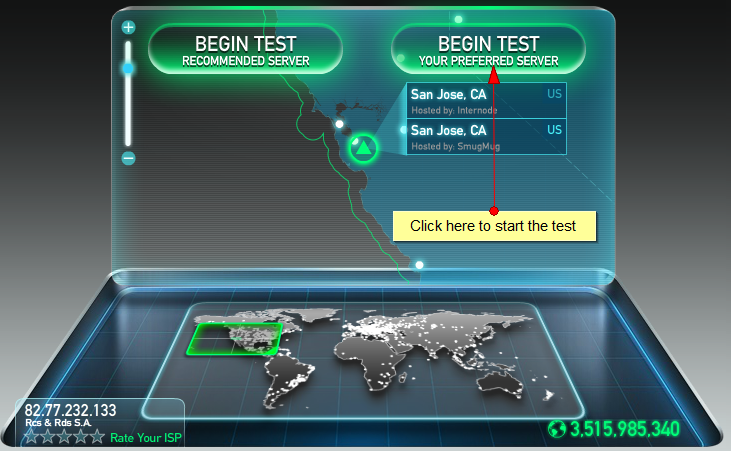 Click on the Begin Test  with your preferred server in order to take the test with the server location you have previously selected.
The test will start as you can see in the following picture: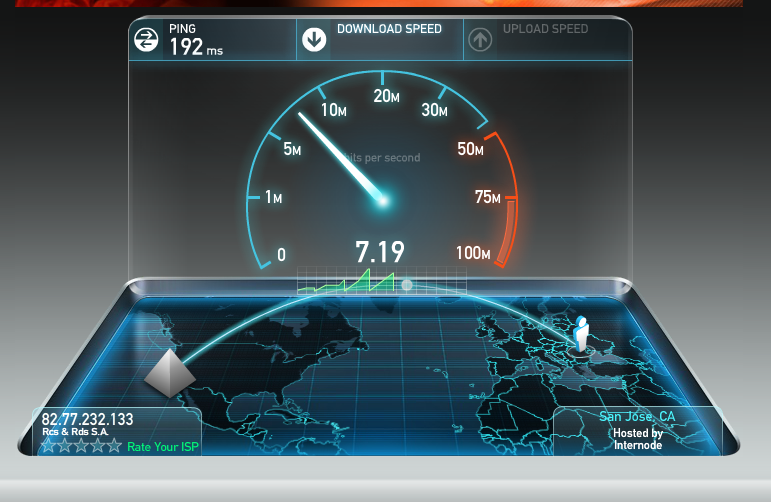 When the test is over you can see the results of your internet connection speed: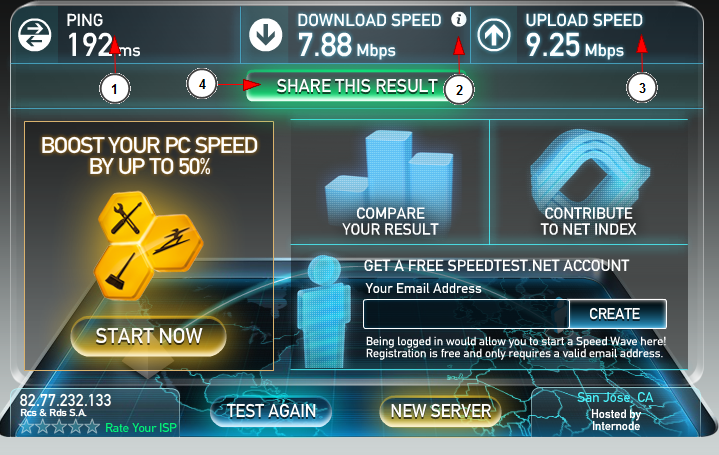 1. Here you can view your ping speed.
2. Here you can view your download speed.
3. Here you can view your upload speed.
4. Click here to share the result of the test.
You can share the results of the test or copy paste the link wherever you want: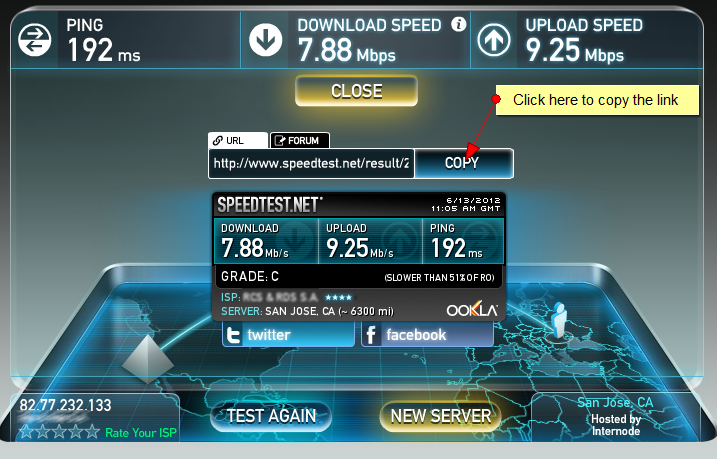 We need you to give us the speed test URL that is provided at the end of the tests.
Note: it is recommended to close any other running programs which are connected to the internet.