Important: Facebook supports only Flash player, this is why the stream will not play into non-flash compatible devices.
In this page we will explain the process of publishing your channel live stream on Facebook.
In order to broadcast live on Facebook page, follow the next steps:
Note: you need to have a broadcaster account with access to WordPress module.
Once the channel is available on your blog the next step is to start broadcasting on that channel from Streaming platform platform.
Check if you see the live stream from your WordPress blog, in My Channels page: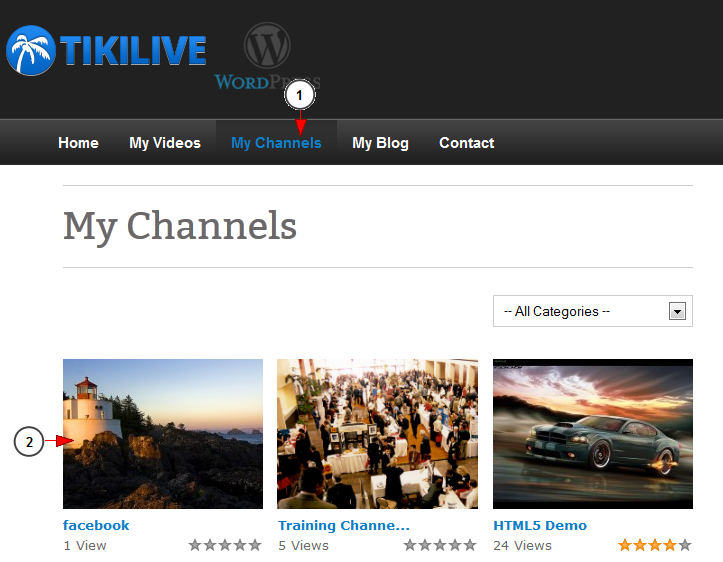 1. Click here to view My Channels page.
2. Click on the thumbnail to view the live broadcast.
Once you can see the live stream on your WordPress blog, all you need to do is copy paste the URL on your Facebook profile page:
Note: you can copy the link of any WordPress channel and publish it on your Facebook page.
Go to your Facebook profile and paste the URL on your status bar:

Your friends can see the live broadcast by clicking the play button:

Your friends can watch, like, comment your live broadcast: